Posted on Jan 13, 2014 in
Homepage Stories
,
KDA News
,
KMOM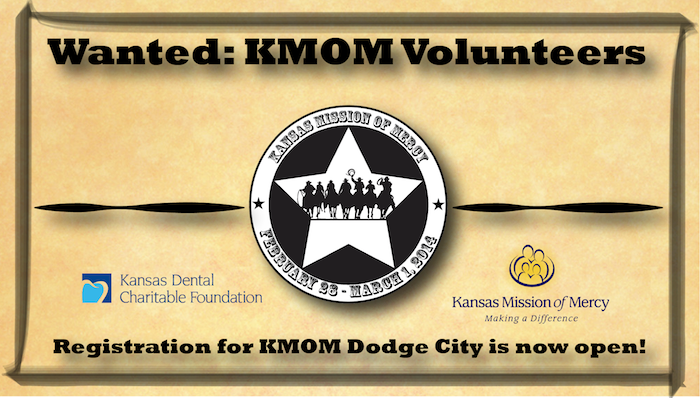 Volunteer registration for the 2014 Kansas Mission of Mercy dental project in Dodge City is now open.  The 13th Kansas Mission of Mercy event will take place on February 28-March 1st at the Western State Bank Expo Center.
All registrations for the KMOM project will need to go through the online registration site and each individual volunteer will need to submit their own registration form.  All volunteers will need to be sixteen years or older and KMOM requires that only those volunteers over the age of eighteen will be permitted to volunteer on the clinic floor.
Related: Dodge City Hotel Information
Hundreds of volunteers will be needed for this project, including general non-dental/medical volunteers who are critical to the clinic operation.   If you are volunteering as part of a group, please specify that in the registration form.  In many cases, the usual groups are already pre-populated in the group field.